Ernstraud School of Philosophy

Introduction and Site Map




Godhood

is not isolated selfish pursuit of individual sanctification. Instead, it grows infinitely out of collaborating here and now to create a better world for all people. Ernstraudian philosophy embodies our shared contribution to this common good.
Problem to solve:
You fear you are climbing the wrong mountain.
Solution:
New vistas along the Ernstraudian Way liberate your best self and inspire you to become a blessing to humanity. Academic scholarship remains in the background. In this school, you expand by vicariously living dozens of stories. You attach your own unique meaning to your life.



Kent Busse

, your loving guide





Click a topic to expand it.




Sharing an eternal nontheistic heavenly state here and now through individual and collective practice of unselfish peace.

"Happiness is the meaning and the purpose of life, the whole aim and end of human existence."


Aristotle

"We know that physics cannot be taught. We will occupy you with techniques, hoping you will catch on to physics in the process."


Helmut Fritsche
Professor of Physics
University of Chicago 1967

by Kent V. Busse:

We experience for ourselves the road traveled by philosophers throughout history. Each, including me, points out a different set of landmarks. If you say "I have never heard of that before," I am doing my job.


I am not the classifier like Aristotle or the enumerator like the Buddha, but I set my plow as deep.

I am not a scholar cataloging and analyzing previous great thinkers. I am a creator who may be analyzed by scholars.

The purpose of the material is the thinking you do between discussions. Learn to see every issue from every viewpoint.

Envision your best future self. Your thoughts become actions that create a new world.

There should never be lineages of Ernstraudian philosophy as there are of Buddhism. Ernstraudian philosophy is not a fully parsed, ordered, classified, and recorded academic system. It is not a destination. It is a journey, a tool for crafting who you are. There is no orthodoxy. If studying the materials has helped you mature your own unique world, you may regard yourself as Ernstraudian.





Life is to promote my neighbors' welfare- -not by competition, but by collaboration and sharing. Human intelligence is the capacity to apply love to the details.

"We see things not as they are, but as we are."


H M Tomlinson

"I am the one who sees things as they are not--(yet)."


Kent Busse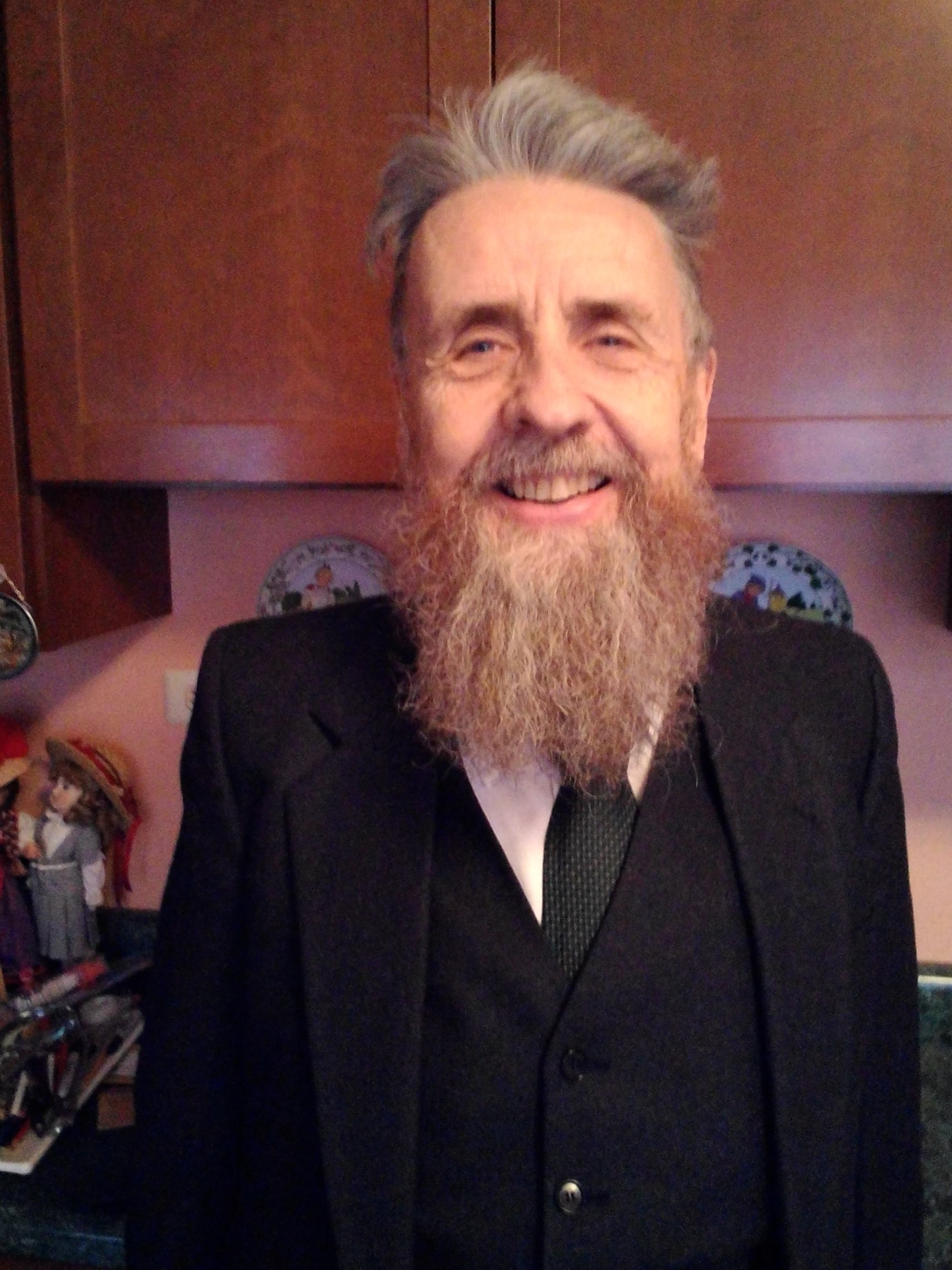 Senior class president and co-valedictorian, Hood River High School, Hood River, Oregon 1961

AB Physics, General Honors, University of Chicago 1969

JD with High Honors, Chicago-Kent College of Law 1984
Highest grade in the class in Torts, Contracts, Property. After registering, I learned of the adversarial model of American jurisprudence (a versus b). After graduation, I realized I cannot work in adversarial environments. Law school teaches us "to think like a lawyer." It benefits innumerable other professions. Studs Terkel chose oral history; I chose philosophy. We both use a lot of stories.

Illinois Bar 1984-2019, retired

Registered Piano Technician, Piano Technicians Guild 1970-2022, ongoing
Definition
ERNSTRAUD / ERNSTRAUDIAN [adjective, noun]: (One who is) finding happiness in the greater good by caring for others ahead of self without profit motive or contention.
(examples: Ernstraud Magazine; I am (an) Ernstraudian.
derivation: my parents were ERNST and WalTRAUD)
Secular neutrality
When reading the prophets expands my horizon of possibilities, it contributes to my growth; however, there is no way I will limit my thinking to what the prophets believed. Individuation
requires
freedom from scripture.
Scriptural beginnings
article 132 "[ Gospel = Social ] Order"
Being equal in material and spiritual things
article 27 "Humans' Needs" in which we are to be equal:
Physically we consume these items:
Clean Air
Clean Water
Nutrition and Exercise
Safe Housing
Healthcare (we stay healthy as a group)
Valid Education (see the prior issue of this blog)
Mentally / spiritually we produce these items:
Occupation (being occupied at something, not necessarily a traditional job)
Worth (self-worth underlies meaning--article 15)
Ernstraudian Way
:
Begin where you are.
Face the light.
Proceed at your own pace.
Bring someone with you.
FREE BLOG
Written substance of Ernstraudian philosophy
Worldwide access, no login required
Fast links, convenient navigation
Responsive, optimized for phone screen
Variable text and display sizes
Easy to read single narrow column
The Blog is official; the book lags behind.
In your browser you can search the blog just as you can search the textbook below. However, online search engines are not all alike and not always accurate.
To search for "xxxxxx," enter this line exactly:
site:beingforothers.blog xxxxxx
DISCUSSION
Ernstraud School
mirrors the blog and hosts the
class discussions
. The public can read comments but only enrolled students (free tuition) can
post
comments.
COURSE TEXTBOOK (coming soon)
Entire course in a single document with a few external (internet) links
Convenient: easily searchable, always-live internal links
.PDF letter size pages, best on large screen
.PDF reader software is free, does not require a proprietary device.
Functions without internet access (except for occasional external links)
External links might expire as the internet changes. Footnotes are internal links within the document.
If you want the text to flow according to your device, use the Blog version which preserves intended formatting on all platforms. The discussion platform (school) also formats quite well. You can do your regular reading in those two platforms.
Author's voice Audiobooks ($)
Each online article is one segment. Approximately eight articles comprise one audiobook.
Resources page displays one-half to two hour audiobooks for download.
Video
Wait a minute! You're getting ahead of me. I love to give speeches, but that has to wait until I clean up the other items on this list. I've gone back to the beginning articles to make them presentable and consistent. Speechifying comes later.
-- August 2022
Areas of interest
-- two displays of the blog materials --


table of contents (blog format)
all articles listed in chronological order
adaptive text flow perfect for small screens

discussion forum (school format)
community participation platform
mirror of the blog articles
threaded discussion section in each article
reading progress tracker
This blog is the official headwaters of Ernstraudian philosophy. You are my graduate students as we write books together.
Moral Symmetry principle
(
fairness
)
In science or religion, humans have equal value. Therefore,
morally symmetric
taxation is not measured by percentage. Basic fairness is the
equalized standard of living
of the people who pay the tax.
We
decide
to survive
together
.
Human
: Thank you God for all my blessings, but why are you letting some children starve?
God
: You are my apprentice. I attached their portion to yours so you can learn to distribute.
You
are letting them starve.
---
Humanists are invited and expected to understand this metaphor.
Ernstraudian philosophy
encompasses moral evaluation of thought, action, and consequence. It does not utilize the lesser philosophical concepts of
copyright © 2022 Kent Busse
Have you shared this with someone?